The Ini Ememobong Foundation Takes Sensitisation to Traditional Rulers, Party Leaders and Journalists
Today, Chancellor of the Ini Ememobong Foundation and Publicity secretary of the Peoples Democratic Party in Akwa Ibom State, Comrade Ini Ememobong, took the COVID-19 sensitization message to the traditional rulers in Ibiono Ibom Local Government area. The sensitization which took place at the Udom Emmanuel IWADU House, Ibiono Ibom Local government Area, had in attendance all members of the Ibiono Ibom Clan Council led by the Paramount Ruler, His Highness, Okuku Ime Udousoro Inyang.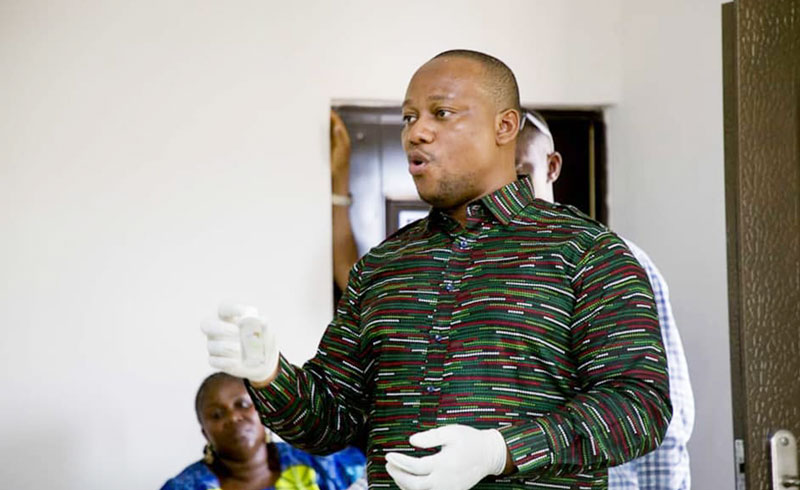 Comrade Ememobong educated the Royal Fathers on the need to maintain proper hygiene at this time and enjoined them to adhere strictly to preventive measures as outlined by relevant authorities. He also urged them to take the message of prevention to their people. Responding, Chief Cosmos David, PRO Ibiono Ibom Clan Council, thanked the Publicity Secretary for bringing the information to the rural communities, while also appreciating him for the donation of hand sanitizers and prayed the blessings of God on him and his family.
Also in attendance were, Councillor representing ward 4, Hon. Peter Donald, Special adviser on Chieftaincy matters, Ibiono Ibom Local government, Inyene Udeme, amongst others.
In a related development, the Ini Ememobong Foundation also made a brief stop at the State Party Headquarters, 113 Edet Akpan Avenue, where they interacted with Chapter Chairmen and Party members, sensitising them on the need to maintain proper hygiene by regularly washing their hands amongst other preventive practices.
The State party chairman, Obong Paul Ekpo while speaking, charged them to spread the message amongst thier constituents while praying the Almighty God to protect the state.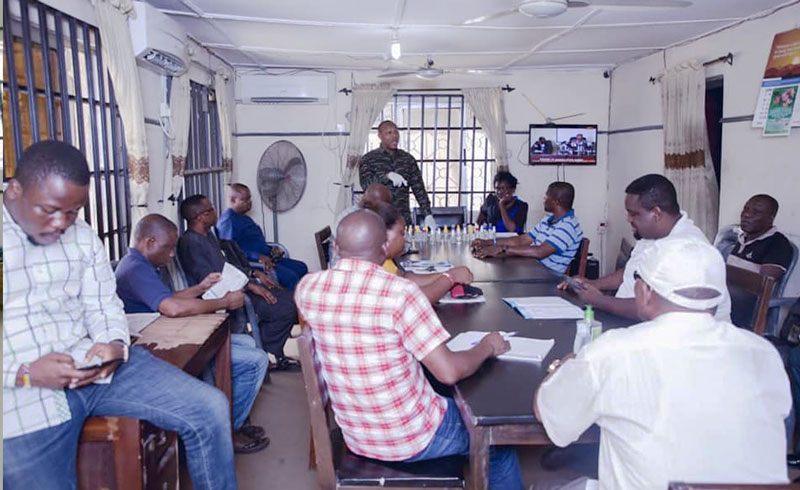 Chapter Chairman of Esit Eket, Hon Eddy Etangnkanga, who spoke on behalf of the Chapter chairmen thanked the Ini Ememobong Foundation for coming to educate them on how to prevent the COVID-19, he also appreciated the donation of hand sanitizers and pledged to ensure that the message gets to everyone within their locality.
The Chancellor of the Foundation thanked the state party chairman for the huge support in ensuring that the foundation was able to undertake this task at a time such as this.
At the Correspondents Chapel of the NUJ, The Foundation donated hand sanitizers to the Journalists. Comrade Ememobong charged them not to propagate fake news as that is not what is needed at this time, he further urged them to maintain proper hygiene while discharging their duties.