Ini Ememobong Foundation Takes COVID-19 Sensitisation to FRSC, The Nigeria Police Hospital and Comfort FM.
In a bid to help prevent the spread of the Novel Corona virus disease, The Ini Ememobong Foundation led by it's Chancellor, Comrade Ini Ememobong, today, paid a visit to the Federal Roaf Safety Corps, Akwa Ibom Sector Command.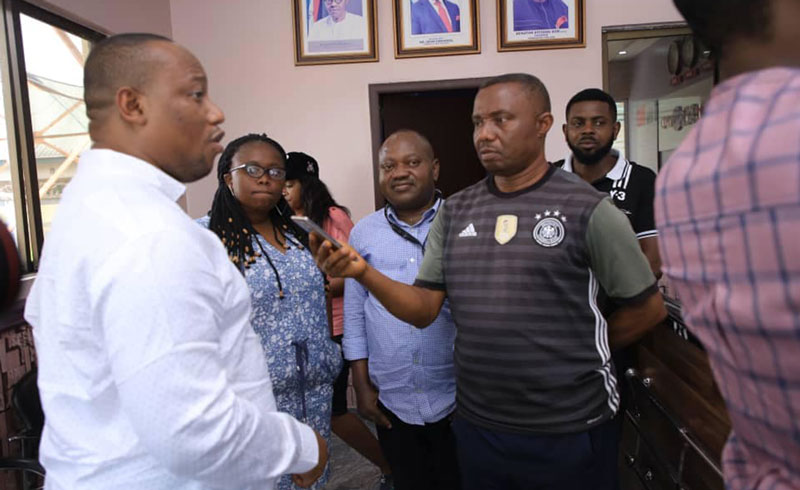 Comrade Ememobong while speaking lauded the efforts of the road safety in ensuring that citizens adhere to traffic laws so as to help reduce road accidents. He further noted that since members of the road safety corp will continue working when the stay-at-home order will come into force, there is a need for them to maintain proper hygiene even as they discharge their duties.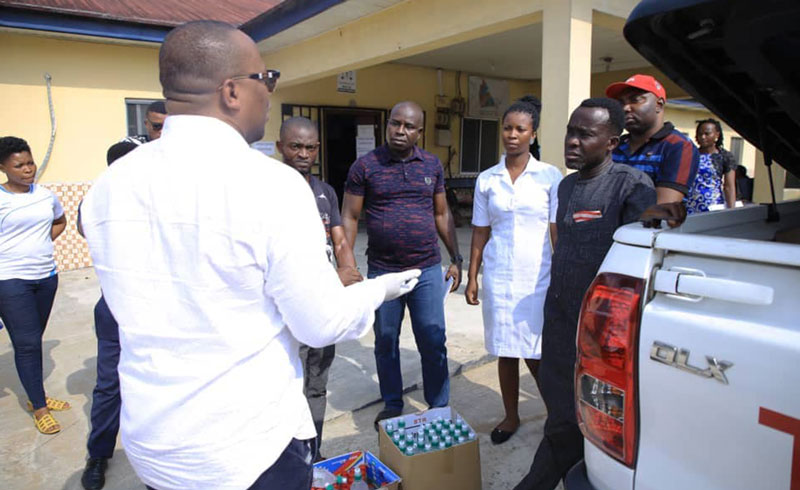 He educated them on the benefits of regular hand washing, social distancing amongst other preventive measures. In his usual manner of giving, the good Comrade donated Hand sanitizers to the command for use by the Members of the Corp.
Responding on behalf of the sector commander, the deputy corp commander, Mr David Ironoje thanked the Foundation for remembering the command at this time and expressed joy at the donation made by the foundation. He commended the foundation for taking out time to sensitize people noting that prevention is the best bet in the fight against the virus.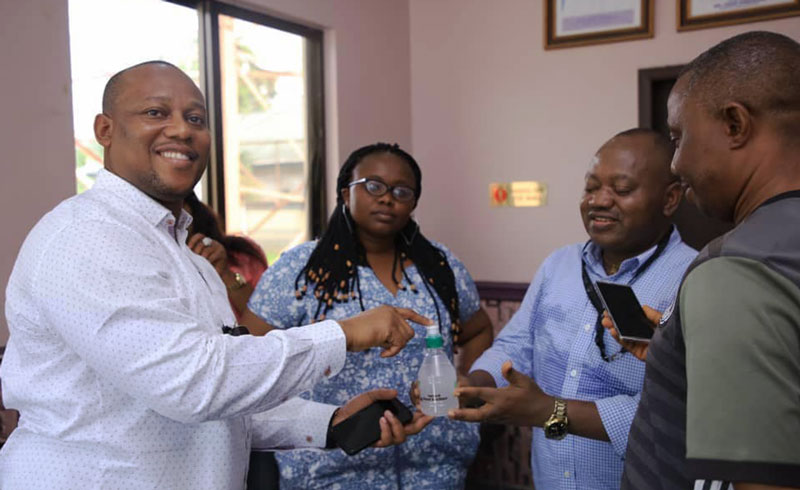 In a related development, The Ini Ememobong Foundation also visited The Nigeria Police Hospital, Ikot Akpan Abia, Uyo. Hand sanitizers were donated for use by patients and hospital staff. Receiving the donations, Police Public Relations Officer, CSP Fredrick Nnudam, appreciated the Foundation for it's kind gesture encouraged them to do more.
At Comfort FM, The Foundation donated hand sanitizers to Management and members of staff. Comrade Ememobong charged them not to propagate fake news as that is not what is needed at this time, he further urged them to maintain proper hygiene while discharging their duties.
Precious Udoinyang, Acting Head of News, who spoke on behalf of comfort FM appreciated the Foundation for it's many good works.