Ini Ememobong Foundation Gives out Another Set of Scholarship Awards to University Students
Comr. Ini Ememobong, the state Publicity Secretary of the people's Democratic Party (PDP) has been described as the ambassador of youths and an advocate of good governance.
Pharm. Akwaowo Akpabio, a senior lecturer in the faculty of pharmacy stated today when the team of INI EMEMOBONG FOUNDATION visited the faculty of pharmacy to give out another set of scholarship awards to the best performing students in the faculty.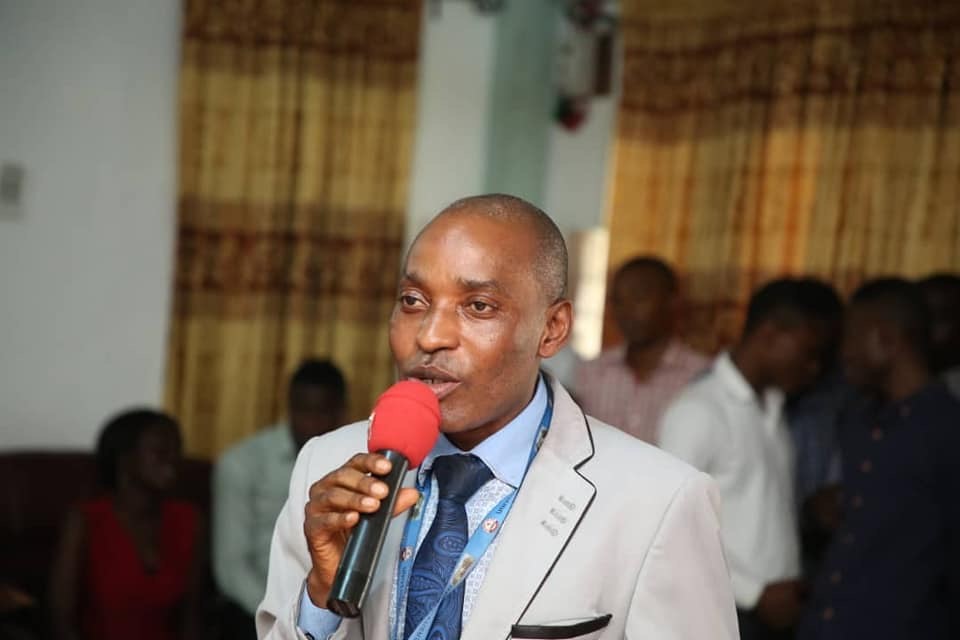 Pharm. Akwaowo Akpabio, who is also the PSN chairman in Akwa Ibom state, described Ini Ememobong as a pharmacy friendly lawyer, and thanked him for dedicating his days and resources to the well being of other people. He encouraged others to emulate the good gestures and prayed God bless the foundation.
While presenting the scholarship awards to the beneficiaries, the President of the foundation, Comr. Ini Ememobong thanked the dean of the faculty, Dr. Emmanuel for welcoming him and his team to the faculty. Ememobong who also enumerated the need for the society to promote the right thing, he encouraged the youths to have revolutionary thoughts and should always seek to know why things do not happen the way they should.
Ini Ememobong took time to educate the people on the need to promote academic excellence in the state, stating that he has in record all the names of the best graduating students in all the schools in the state and that the foundation is ready to promote and encourage their efforts.
The awards: the Udom and Martha Academic Excellence Award Hub was presented to the awardees in honour of His Excellency, Gov. Udom Emmanuel, the executive governor of Akwa Ibom state and his dear wife, Deaconess Martha for their continuous support and effort in promoting the educational sector.
The awardees are:
1. Victor Adike with 5.00 CGPA
2. Adiele Chiamaka with 4.74 CGPA
3. Wilson Glory Paul with 4.89 CGPA
4. Utibe George with 4.73 CGPA
5. Ejinwa Confidence with 4.50 CGPA
6. Ekpotu Precious with 4.30 CGPA
7. Okon Patrick with 4.59 CGPA
8. Okon UtibeAbasi with 4.68 CGPA
9. Idara Felix with 4.42 CGPA
10. Udo Ubong Augustine with CGPA