Ini Ememobong Foundation Hospital Outreach
Methodist Hospital Ituk Mbang was the last point of call as The PDP Publicity Secretary, Comrade Ini Ememobong through his Foundation embarked on a Hospital outreach to mark the 53rd birthday of His Excellency, Governor Udom Gabriel Emmanuel.
Other hospitals visited include, General Hospital Ikot Ekpene, General Hospital Oruko, and General Hospital Amammong, in Urue Offong Oruko and Okobo Local Government Areas respectively. The hospital outreach covered the three Senatorial Districts of the state.
Barr. Mrs. Chinonyerem Ini Ememobong, paid the bills for several stranded patients in the hospitals, who are discharged but can't pay for the treatment and gave supplies and cash gifts to others.
The patients later cut the birthday cake and were treated to sumptuous meals and refreshments to mark the birthday.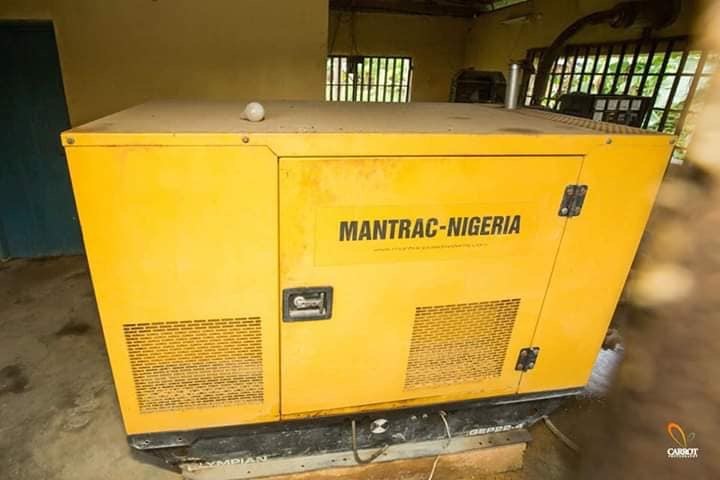 As part of a Hospital outreach to celebrate the 53rd birthday of the Akwa Ibom State Governor, His Excellency, Mr. Udom Gabriel Emmanuel, The Ini Ememobong Foundation donated a battery to power the Generator of Oruko General Hospital, Urue Offong Oruko Local Government Area.
Vice Chairman of the Foundation and wife of the State Publicity Secretary of the PDP, Barrister Mrs. Chinonyerem Ini Ememobong donated the battery on behalf of the Foundation with a pledge to pay future visits to the Hospital.
Earlier, the Foundation visited Ikot Ekpene General Hospital where hospital bills was paid for several distressed patients.